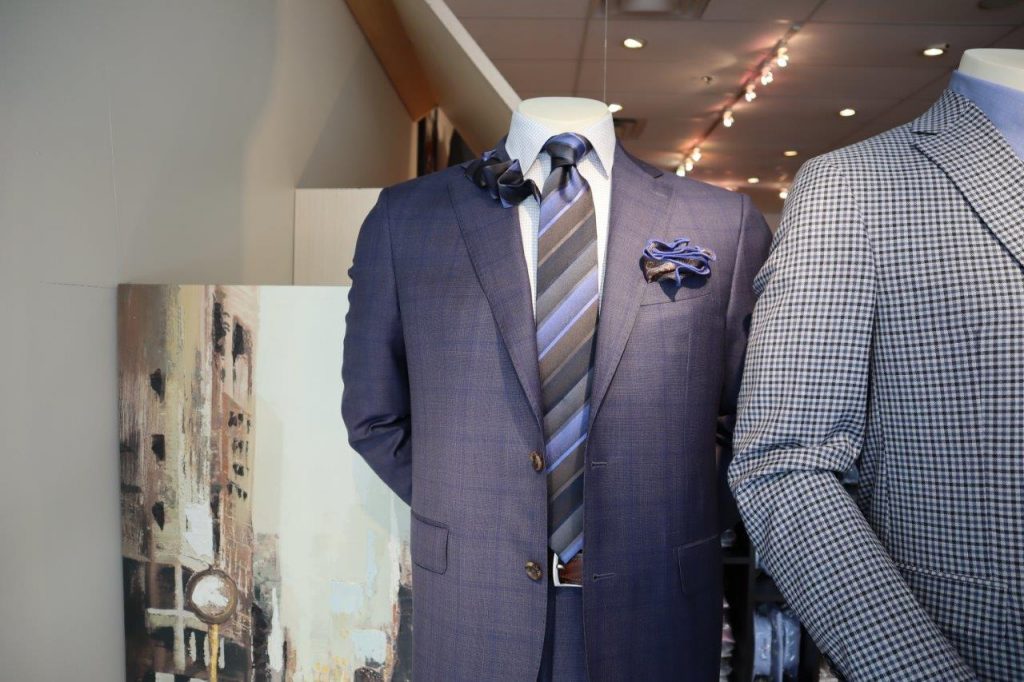 From Jack Victor 1913 Collection this 2 piece suit in pure wool super 150's quality navy blue tonal windowpane check ($995.00). Furnished with a blue on white fine check shirt by Eterna ($165.00) and accessorized with stripe silk tie in blue and brown accents with dark brown belt and shoes.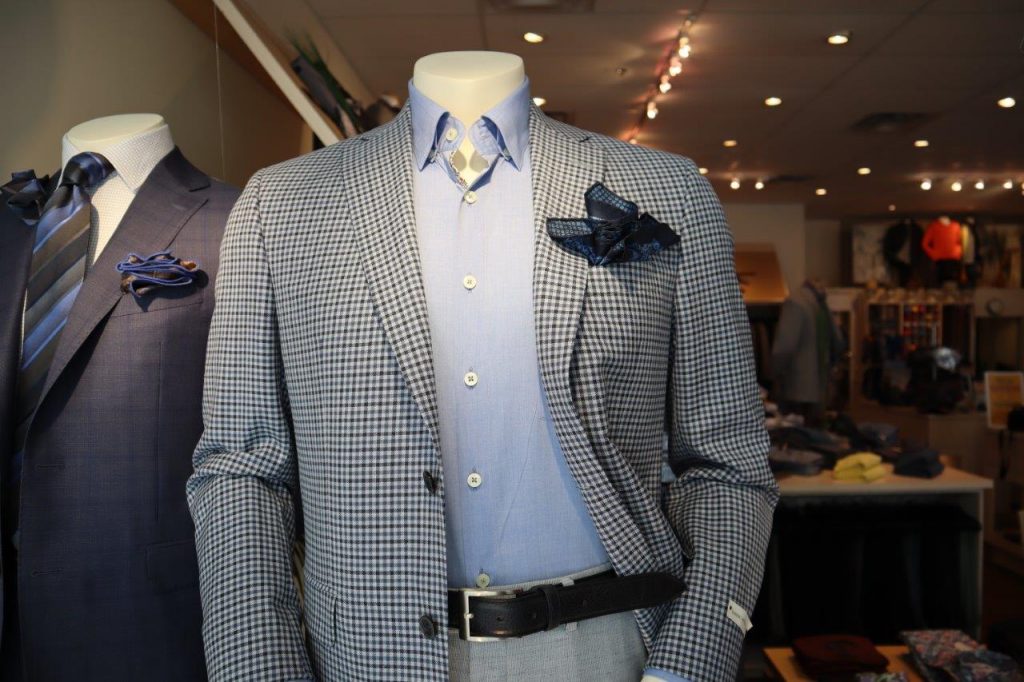 Next to suit is a sport jacket also from Jack Victor of Montreal pure wool medium check pattern in varied blue tones ($550.00). Together with a light blue solid hidden button down collared shirt in all cotton from Haupt ($140.00). Navy blue leather belt and silk pocket square by Lindenmann and Dion accessories $95.00 and $70.00 respectively .
Please note that all items shown are all inclusive of GST plus at this time you may take 20 % off prices shown for a limited time only. Come see us as sizings may be limited or email us for further information.