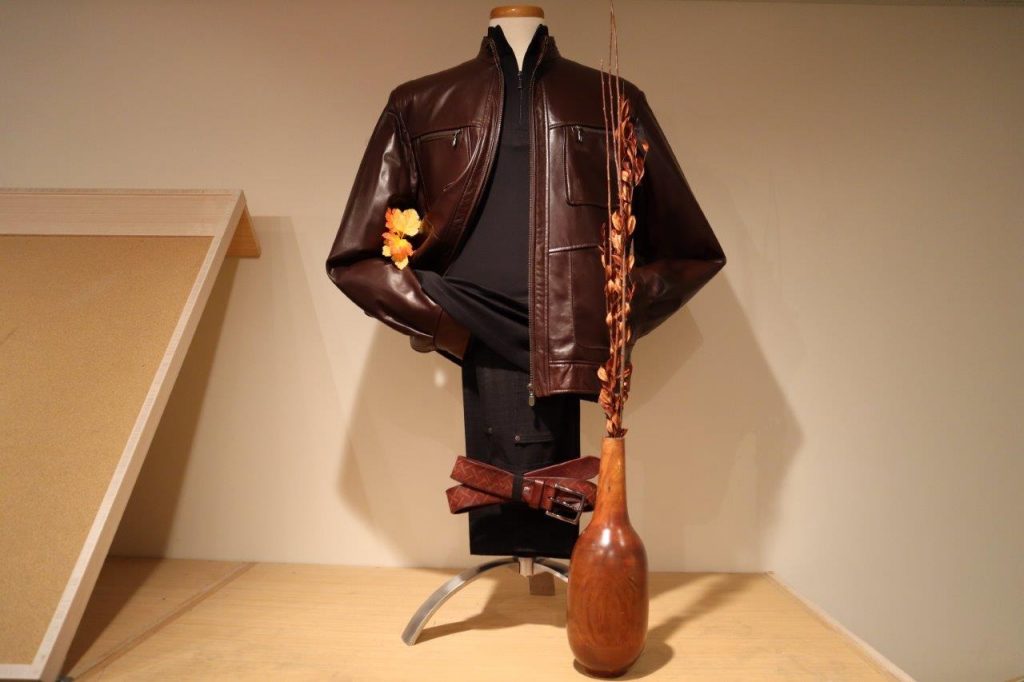 Leather season is approaching with a fine selection of European and Canadian make leather outerwear. This leather jacket is made in Canada by Jez Leathers of Montreal, 100% lamb skin in a maroon colour, stand up collar in a four pocket bomber style . Regular interior lined priced at $975.00, together with a half zip cotton top by Robert Barakett ($90.00). A casual cotton check pattern five pocket pant from Bugatti ($225.00) and belt from Lindenmann ($95.00).
It's your choice of either a full suit or a sport jacket coordinate. Left: a deep plum colour two piece suit from Digel in pure wool ($995.00). Accessories with a wine coloured dress shirt from Lipson in 100% cotton ($195.00) and pure silk tie paisley-like print from Dion ($115.00). Right: a charcoal tonal textured sport jacket in wool & bamboo from Jack Victor ($675.00) together with a fine pattern cotton shirt with colour contrast by Casa Moda ($150.00) and wool blend dress pant from Riviera ($195.00).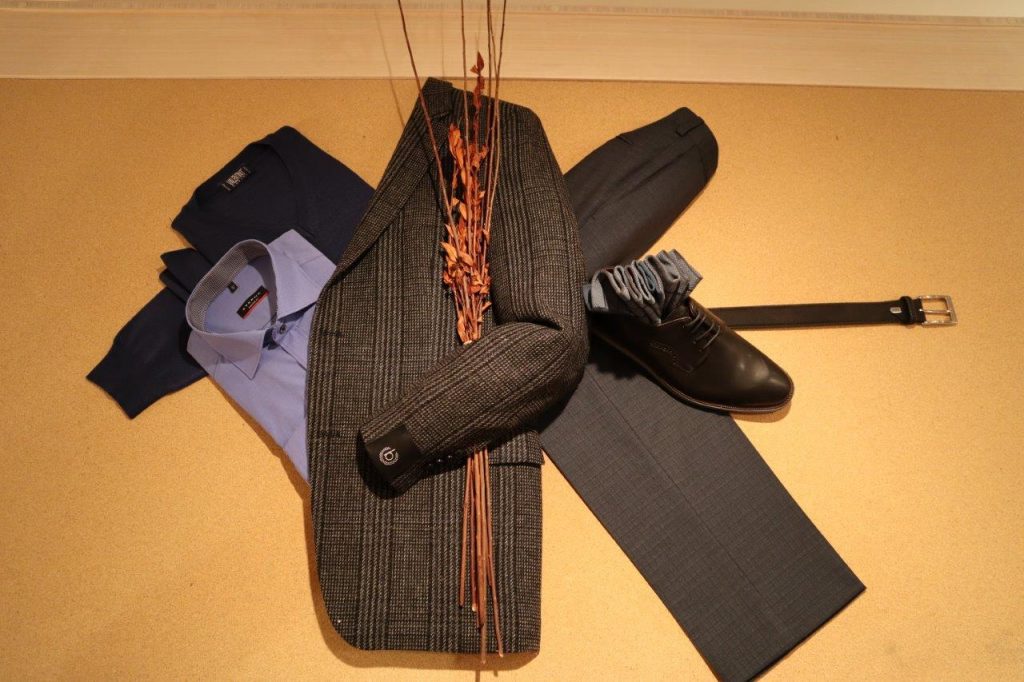 From Bugatti this glen check mid weight wool sport jacket with colour accents ($575.00). Complimented by a pure wool dress pant in blue / grey fine check by Riviera ($225.00). Accompanied mid blue shirt from Eterna ($165.00) and V-neck sweater in extra fine merino wool by Valentino Marini ($195.00) and finished off with shoes & belt.