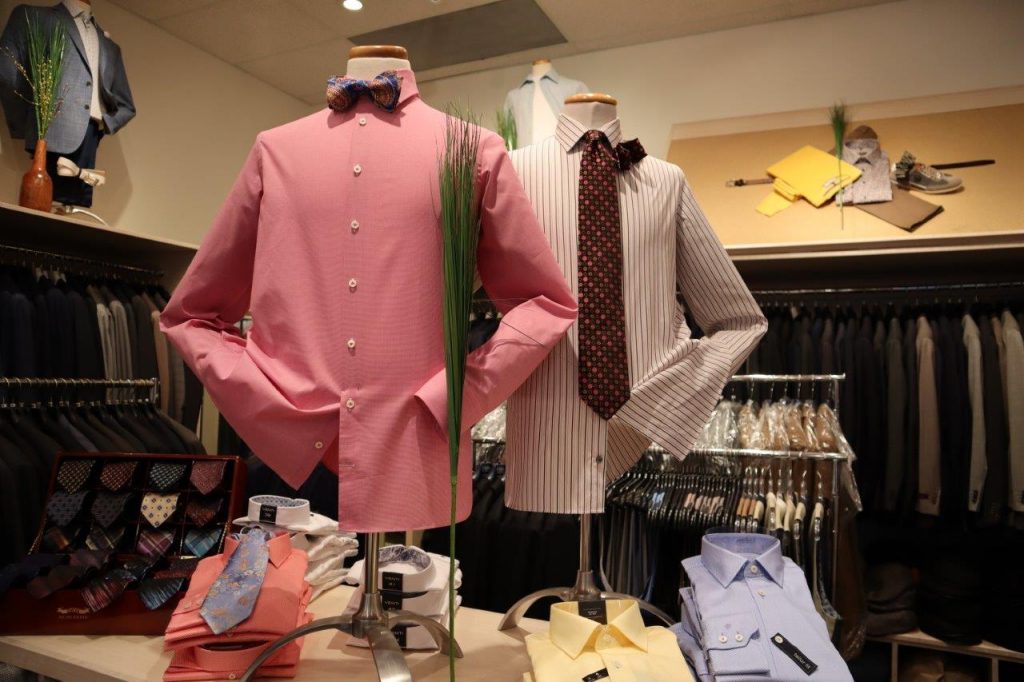 Left: an all cotton raspberry colour shirt by Van Laack ($185.00) with a paisley silk royal navy bow tie ($85.00).
Right: also from Van Laack is this pure cotton fine stripe shirt ($195.00) together with a woven silk tie by Dion ($110.00)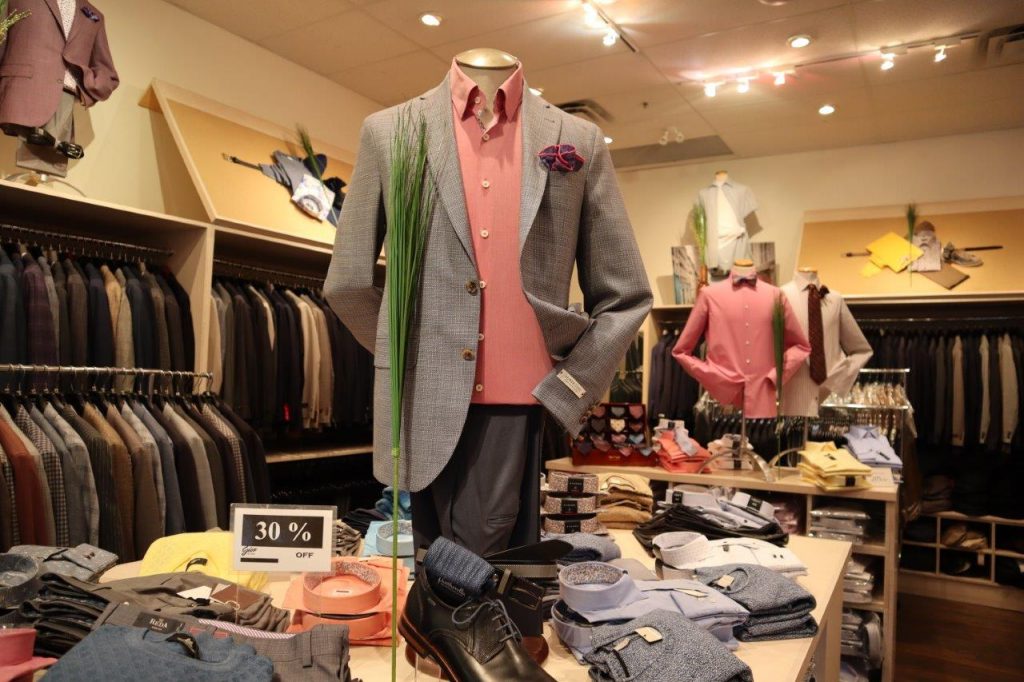 From the Jack Victor Collection is this deconstructed sport jacket in 100% wool with half lining interior ($675.00) together with a mid blue wool stretch pant from Riviera ($195.00). Coordinated with a cotton shirt by Haupt accented in a rose colour ($140.00) accessorized with a two tone leather belt by Lindenmann ($95.00) and leather shoes by Lloyd with Gore-Tex protection ($325.00).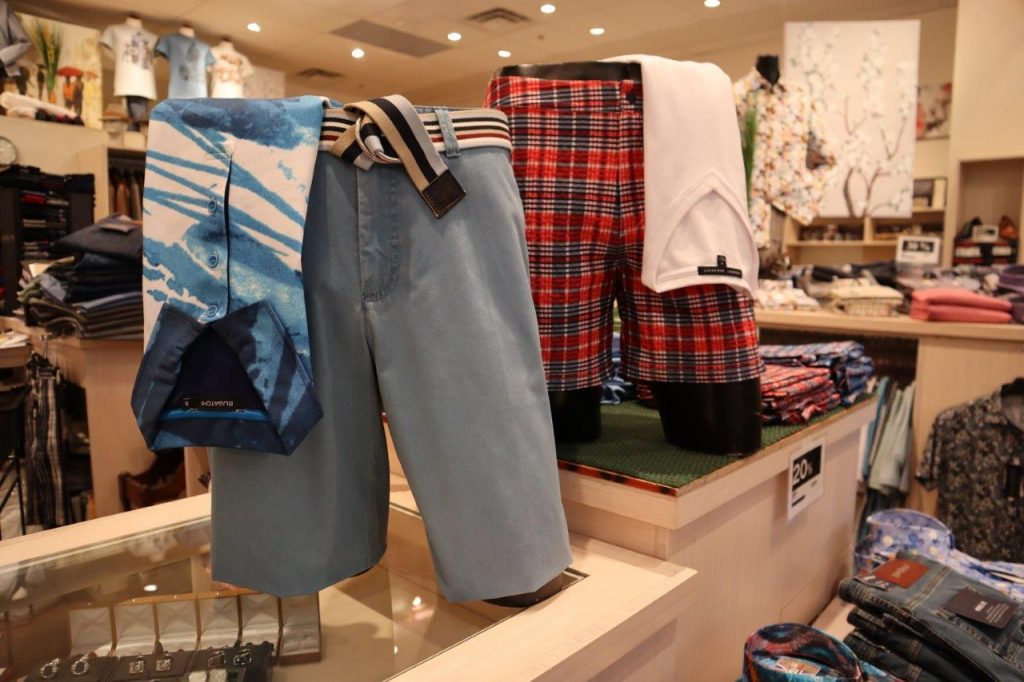 Left: cobalt blue walking shorts in all cotton from Stones ($155.00). Together with a polo top in 100% mercerized cotton from Bugatchi ($145.00) and belt in cotton with D-Ring loop ($65.00).
Right: swim shorts in a poly seersucker fabric from Bugatchi ($140.00) together with a pima cotton T-Shirt in high-V neckline from Robert Barakett ($65.00).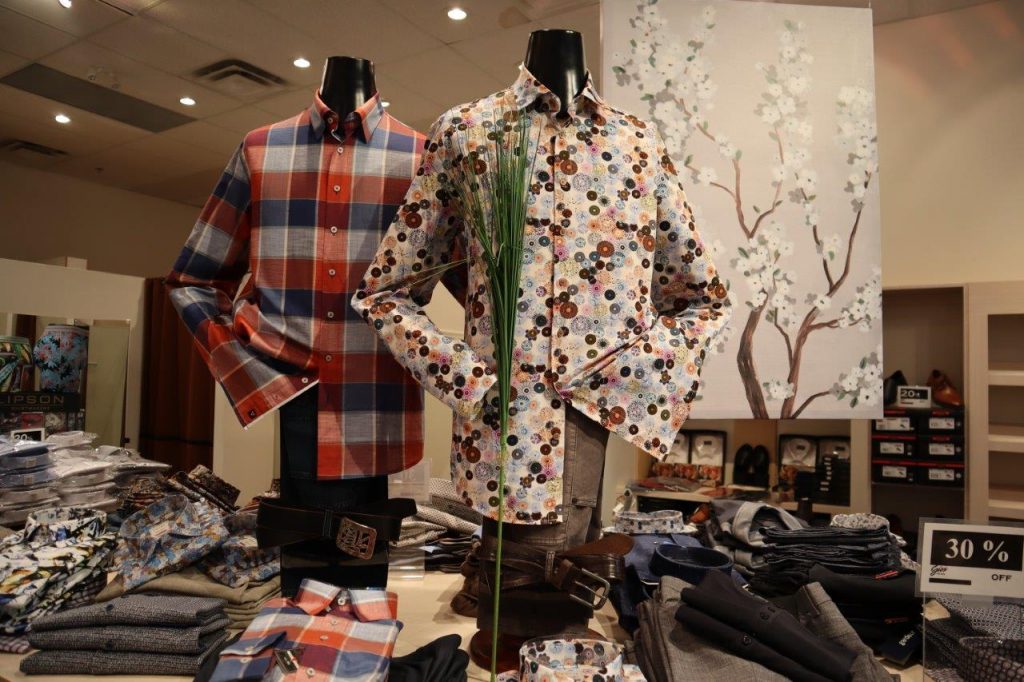 Two sport shirts from Haupt of Germany
Left: medium size check in 90% cotton and 10% linen in vibrant navy / orange rust tones ($165.00). Together with a soft stonewashed jean from Agave ($235.00) and belt by Alberto ($125.00).
Right: form also from Haupt in a all cotton unique geometric shirt in multi colour ($185.00) and jean in a taupe colour from Alberto ($235.00). An all leather belt competes the outfit from Lindenmann ($95.00).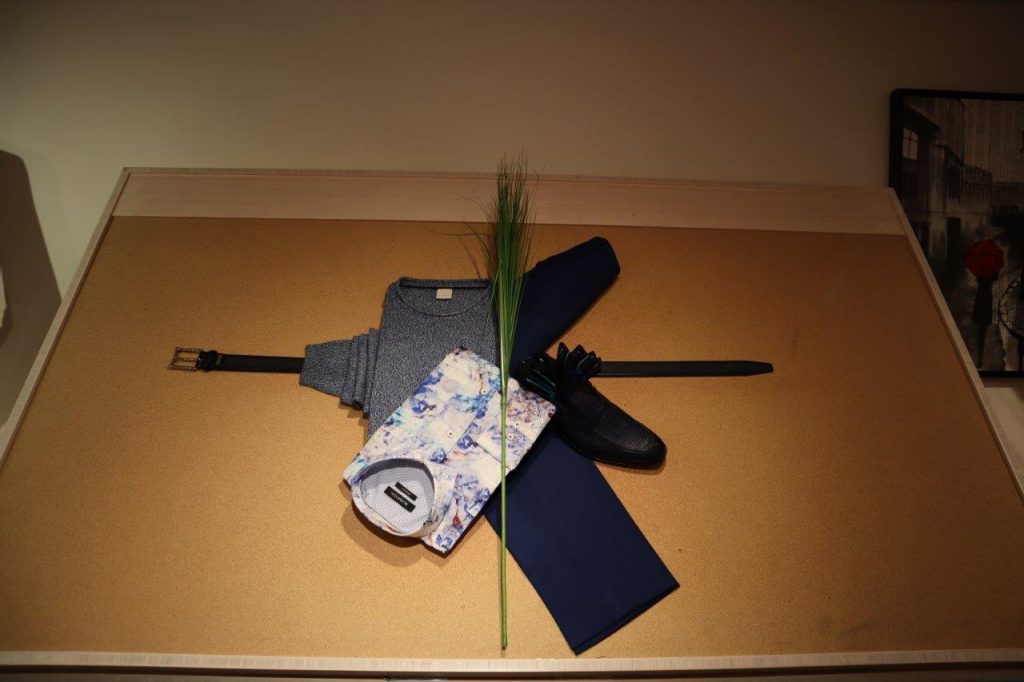 On our pin board is this abstract cotton shirt by Bugatchi in vibrant blue tones ($185.00) with a bright royal navy pant by Riviera ($185.00) and sweater in a premium cotton knit from Bugatti ($195.00). Belt and shoes in navy complete this outfit.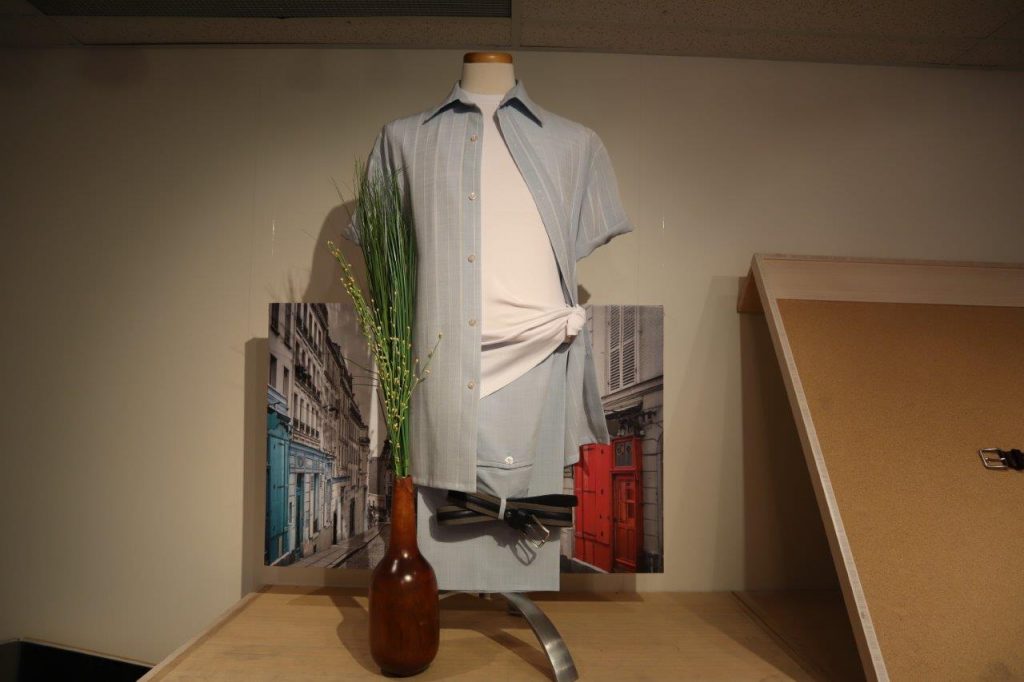 For a lounge look is this two piece linen set, button front shirt in short sleeve tone on tone stripe with matched solid pant relaxed fit all in a muted blue shade. Together with a pima cotton crew neck T-shirt by Robert Barakett ($65.00) and stretch belt by Bugatti ($95.00).
Please note: during our Summer Sale Finale, these and other collections are available at up to 50% off, with an extra 10% off your final sale price, until Wednesday, July 28th.