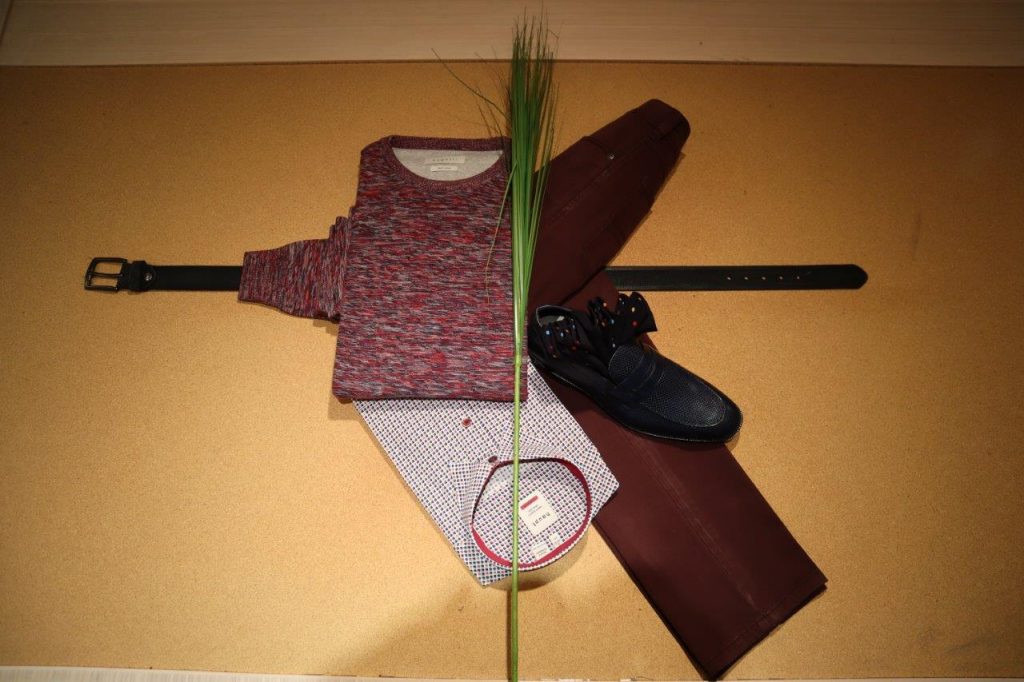 From Bugatti this light weight cotton sweater in multi colours ($245.00) coordinated with a cotton stretch five pocket style pant by Gardeur ($185.00). A neat print cotton shirt by Haupt ($165.00), shoes & belt to complete the look.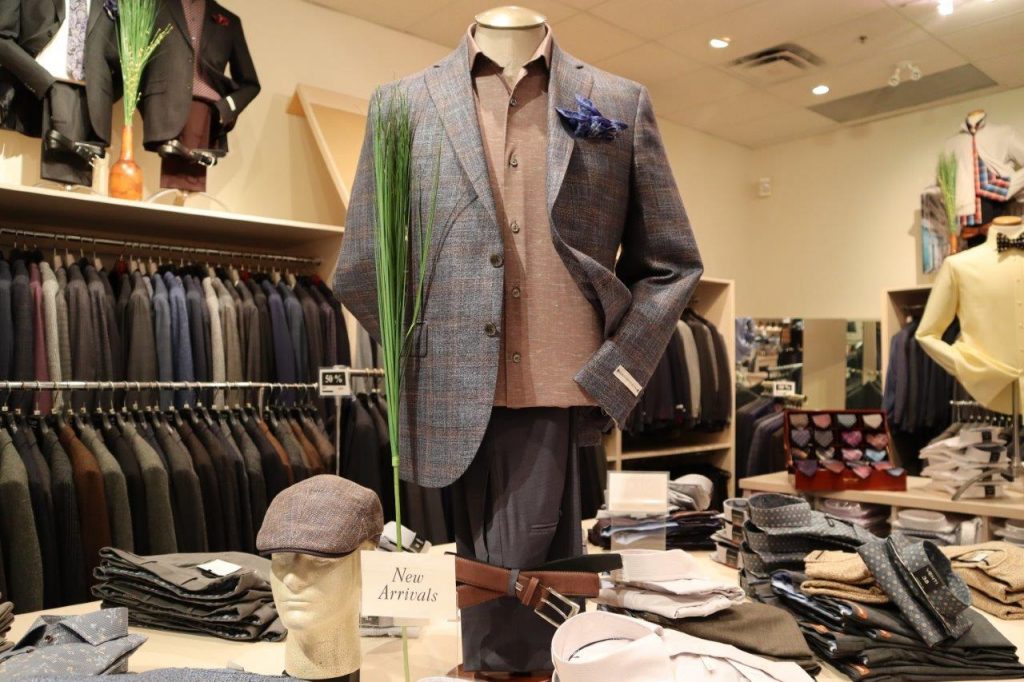 A sharp / distinctive look is this sport jacket from Jack Victor in 100% bamboo fiber, blue with brown over-check ($675.00). Together with a light blue pant from Riviera ($185.00) and shirt light tan cotton stretch shirt from Bugatchi ($165.00). Accessorized with light brown nubuck leather belt from Bugatti ($105.00).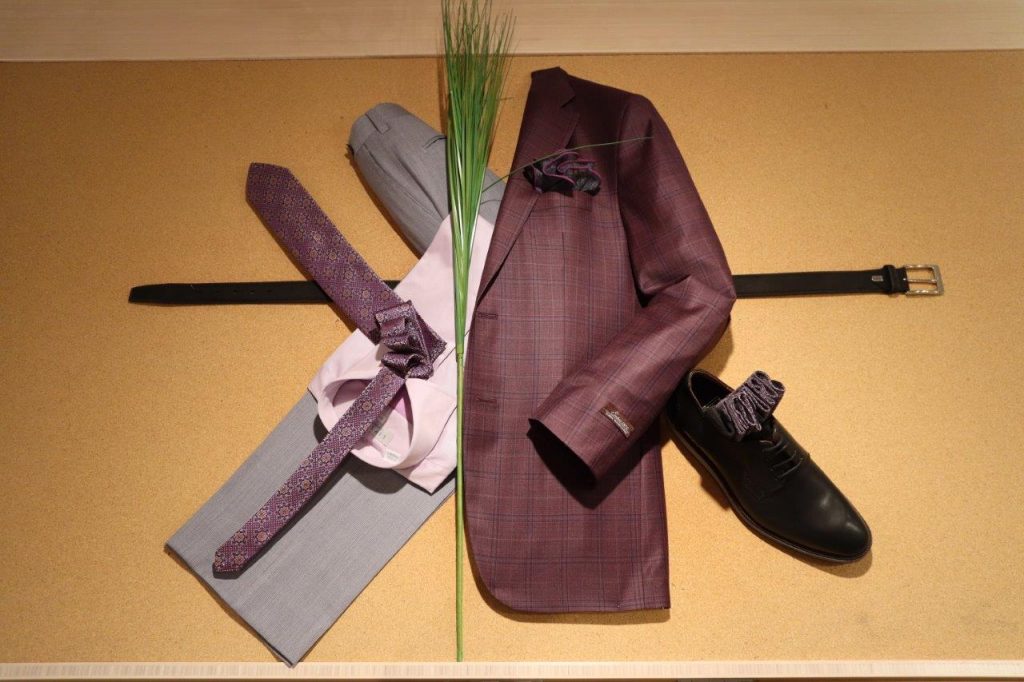 This sport jacket from Jack Victor in light weight super 130's grade wool woven in Italy, plum. ($595.00). Coordinated with a light grey fine woven pant in pure wool by Riviera ($225.00) & accessorized with a all cotton mauve shirt by Lipson ($195.00) together with belt & shoes by Lloyd of Germany.