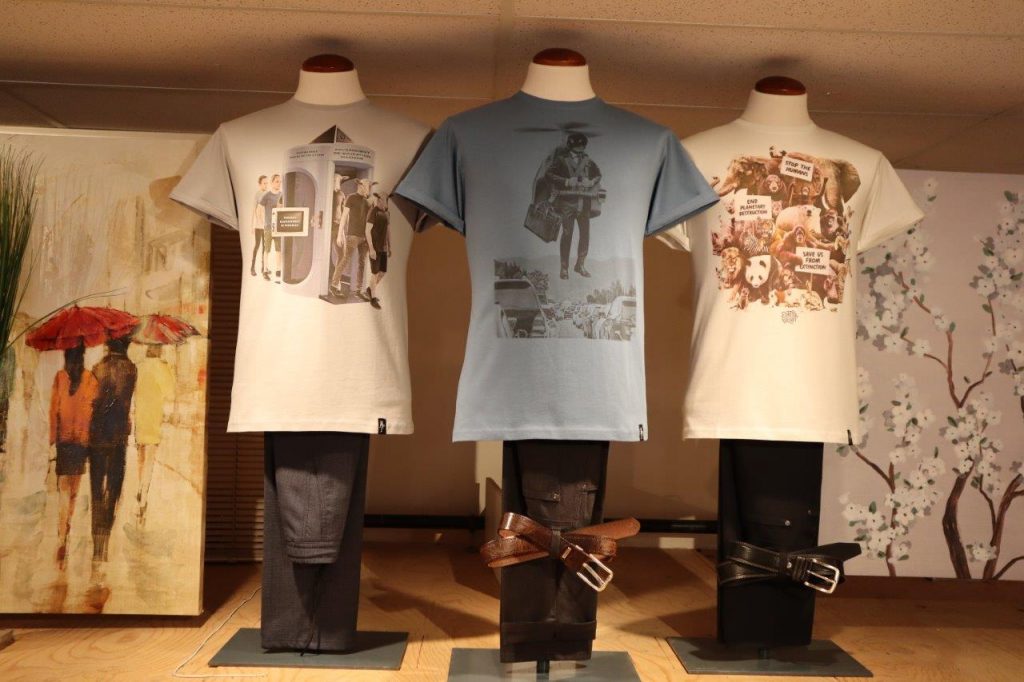 100% Organic Cotton T-shirts from Dirty Velvet
Left Form: 100% organic cotton in high rise grey design: Clone Machine.
Centre Form: T-shirt in noble blue design: Traffic Buster.
Right Form: T-shirt in vintage white design : Animal Activists.
All tops are priced at $75.00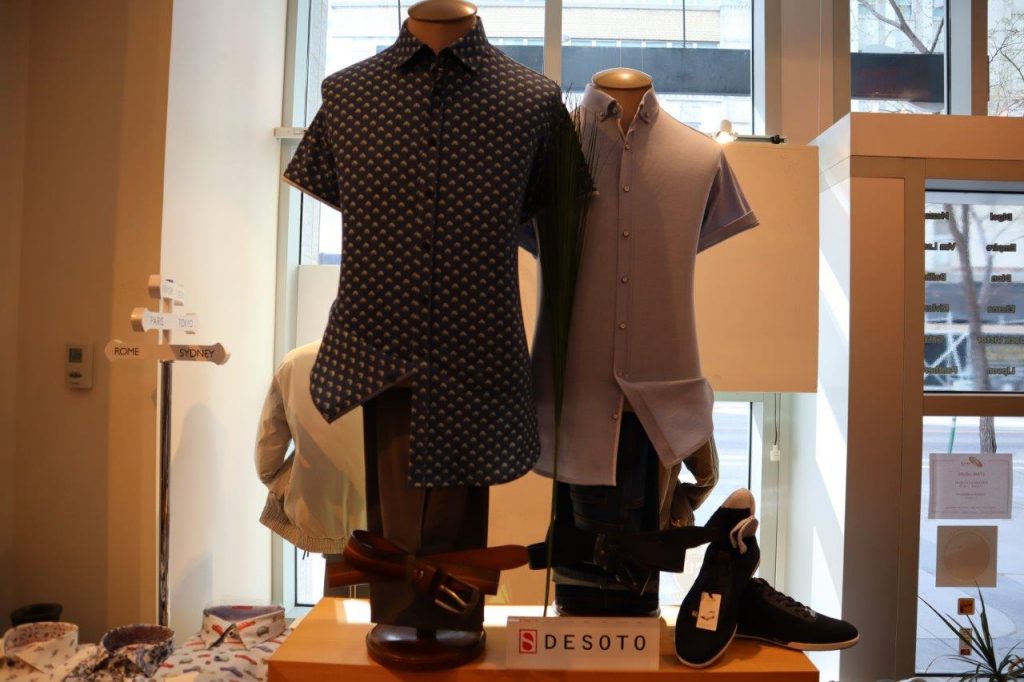 Left Form: a navy blue open print short sleeve shirt by Desoto with a cotton stretch pant by Hiltl ($225.00) and belt in two tone colour by Lindenmann ($85.00)
Right Form: a light blue jersey knit with button down collar shirt also by Desoto with light blue denim jeans by Hiltl ($245.00) and leather belt by Bugatti ($110.00).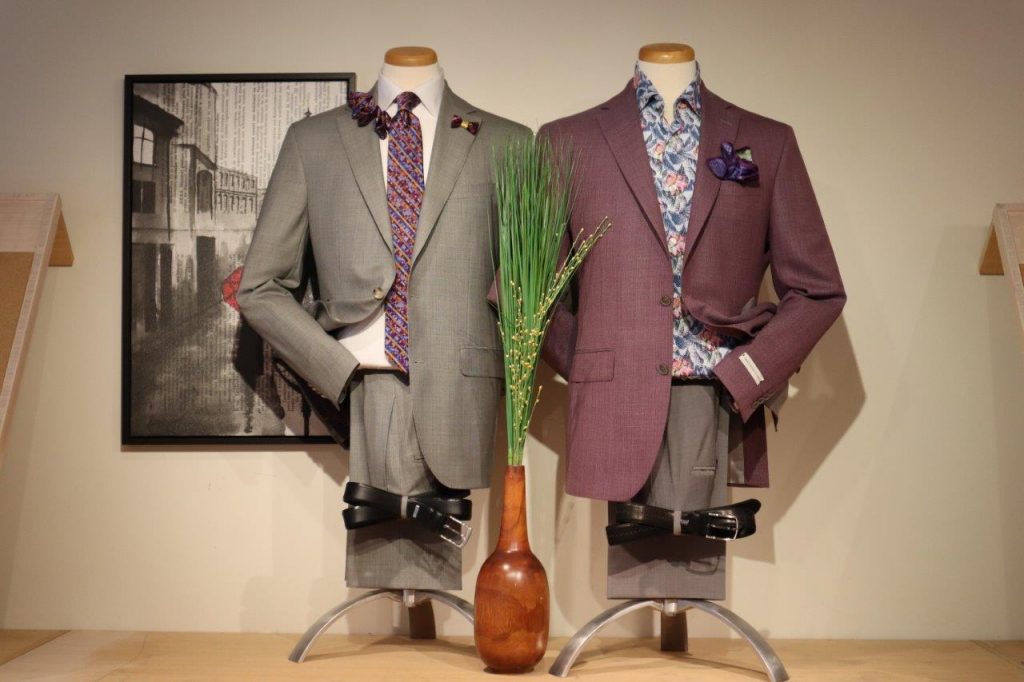 Left Form: a suit from Jack Victor 1913 Luxury Collection this light grey all wool super 130's quality ($950.00). Accessorized with a white shirt and colorful silk necktie by Dion ($115.00) and black belt.
Right Form: a sports jacket also from Jack Victor fully lined constructed garment colour mauve & pure wool ($625.00). Coordinated with a cotton print shirt from Altemflower ($185.00) and pant in light grey from Riviera ($185.00). Leather belt by Lloyd ($120.00).
Please note that all items pictures above are available for 20% off during our spring/summer event.