Stepping Into Basics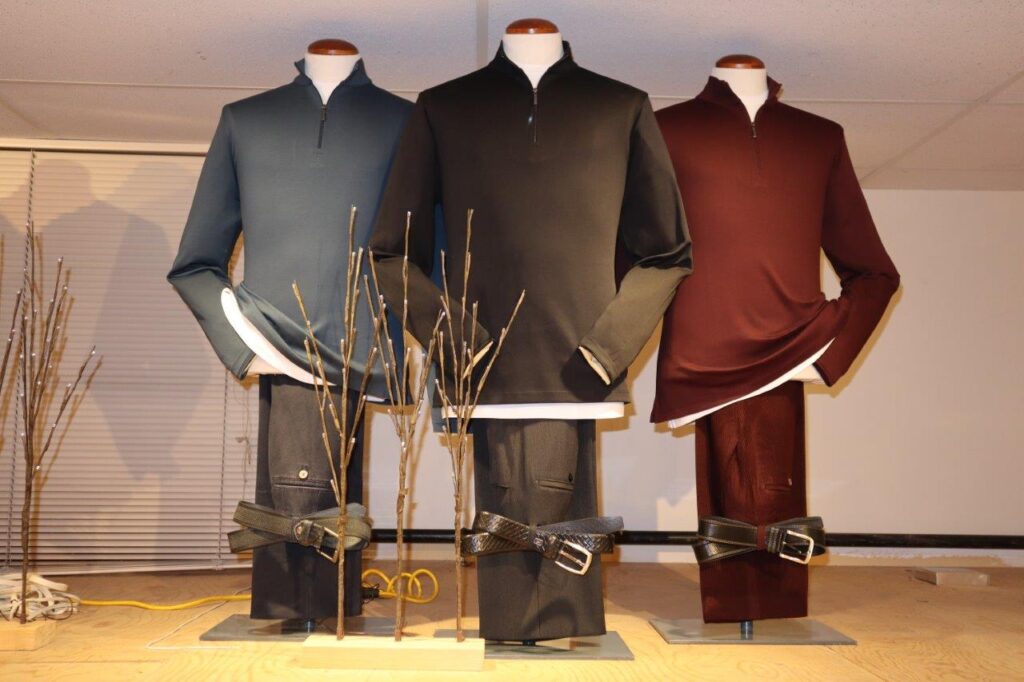 For an all season piece from Robert Barakett try our half zip long sleeve open bottom 100% pima cotton USA-grown with colour locking technology and shape retention engineering. Three colours to choose: night teal, black and sonoma red price ($120.00). This top is light enough to wear as-is or as a layering piece.
At Your Leisure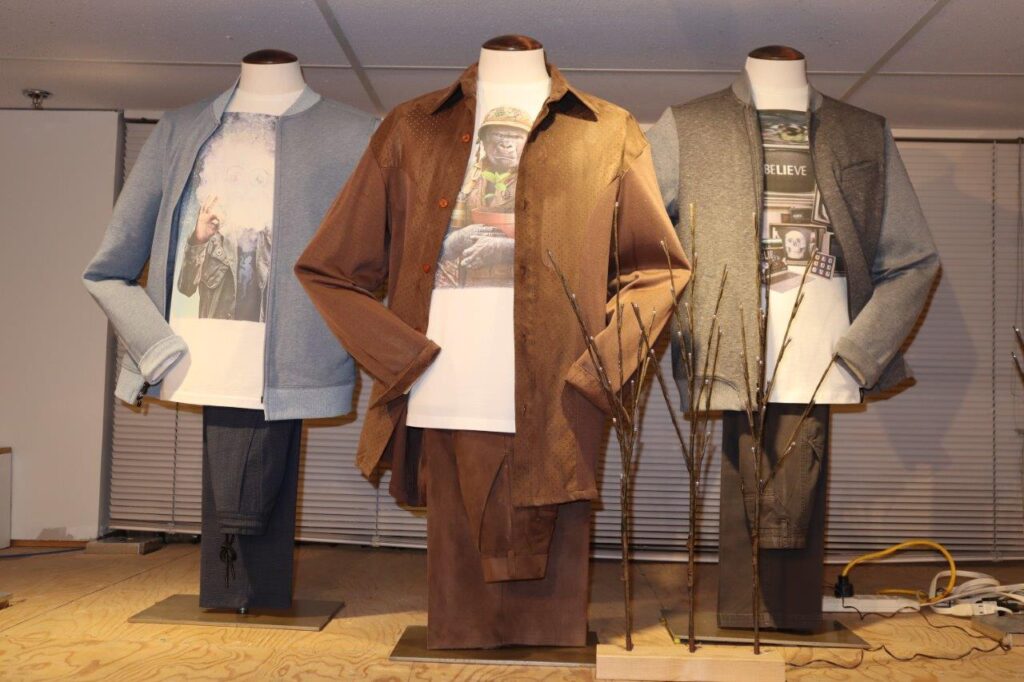 For around home, stepping out to do errands or just lounging around. Robert Barakett offers some easy wear with this 2 way zipper front jersey in light blue and an all cotton piece ($175.00). Centered by a more elaborate two piece lounge outfit by Creme de Silk available in dark brown or olive green. A perforated front panel in ultra swede and contrasted knit sleeves in silk / stretch for ease of comfort . Lounge pant is in all ultra swede loose fitting and wrinkle resistant price ($550.00). Flanked by another Robert Barakett lightweight baseball-like jacket in a two tone body to sleeve in 59% cotton 41% polyester ($225.00). Note all three outfits are wearing short sleeve T-Shirts by Dirty Velvet of England, made from 100% organic cotton ($75.00).
A More Sophisticated Look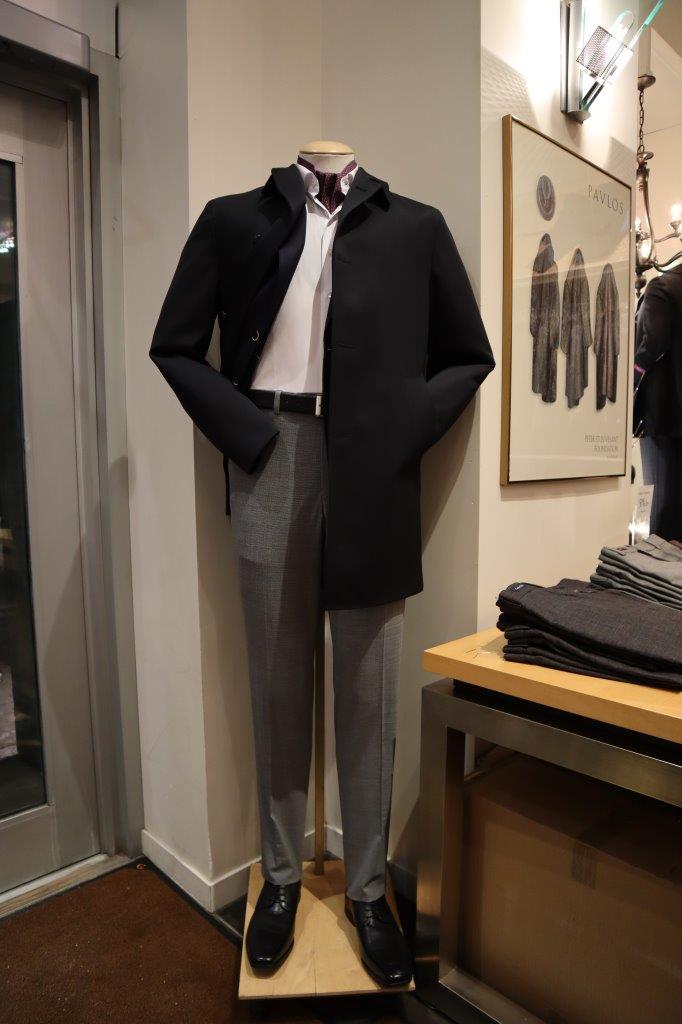 Try this carcoat length 100% wool coat, lightweight and water-repellent in either dark navy or black ($725.00) from Empire. Included in the outfit a nice two ply cotton dress shirt from Eterna 1863 ($180.00) and in the neckline to accessorize a silk ascot from Dion ($110.00). The pant is a textured grey wool blend from Riviera ($195.00).
There are many more new ideas in spring merchandise coming in on a weekly basis . Do check us out online or in-store!