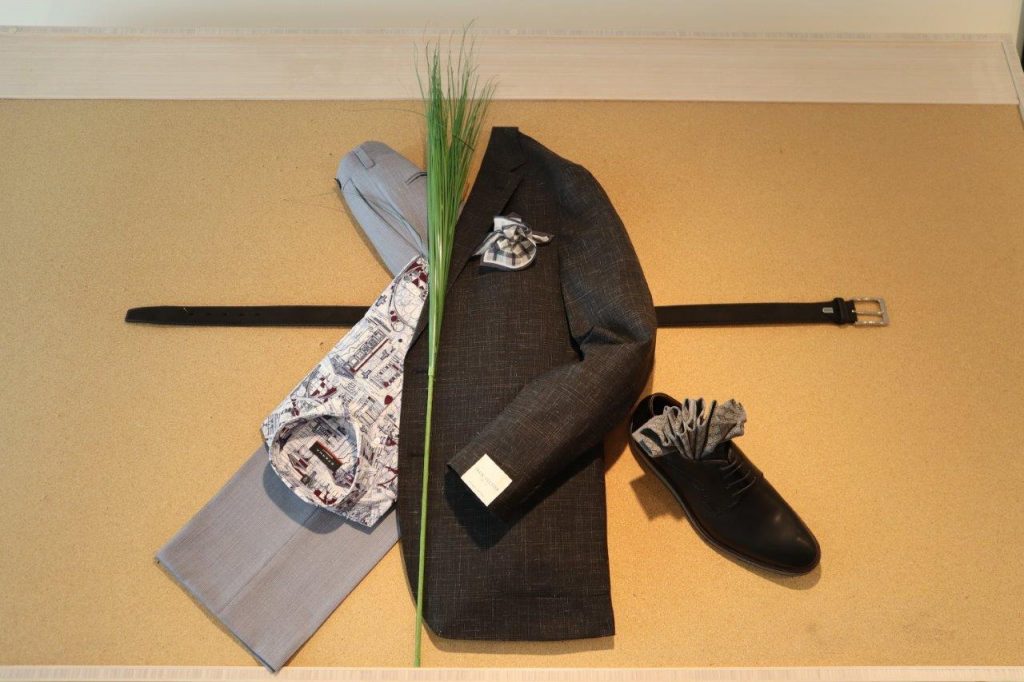 From Jack Victor come's this unconstructed sport jacket in 90% wool with stretch blended fabric in charcoal colour ($675.00). Together with a light weight wool pant super 130's quality from Riviera ($225.00) colour grey / blue mini check weave accessorized with shirt by Eterna all cotton geometric design ($195.00). Match up with belt and shoes by Lloyd.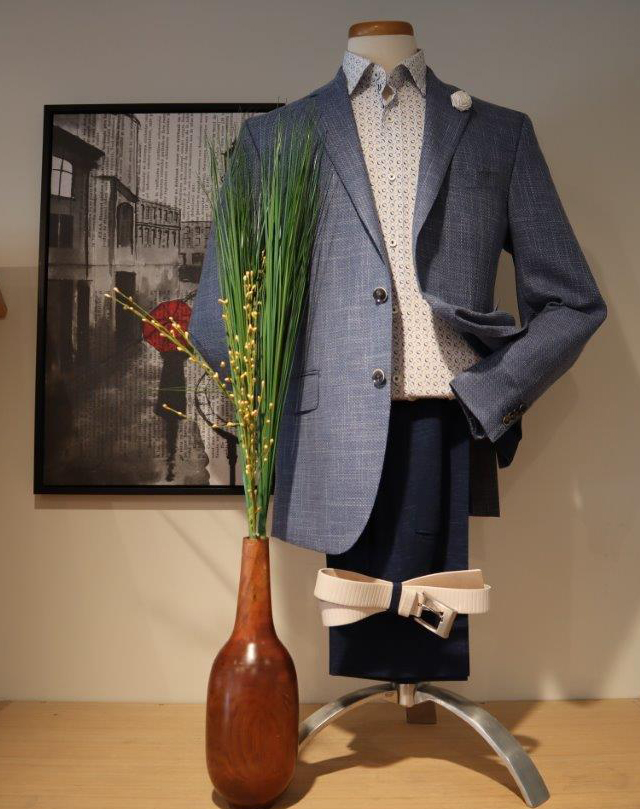 From Baldessarini a light blue woven sport jacket in wool / cotton / linen blend ($785.00) coordinated with a mid blue pant from Riviera a wool / cotton / linen blend ($195.00). With white based shirt accented in a clean blue geometric pattern by Eterna ($180.00). White belt and rossette accent on jacket lapel complete this outfit.
Corner floor display from Digel of Germany come's a wool two piece suit in a rich camel colour hairline weave ($995.00). Furnished with a fine striped pure cotton dress shirt by Van Laack of Germany ($195.00), silk jacquard neck tie by Dion ($115.00) . Matched with cognac coloured shoes and belt by Hamlet ($355.00).
Please note that all items shown are all inclusive of GST plus at this time you may take 20 % off prices shown for a limited time only. Come see us as sizings may be limited or email us for further information.