From Bugatti 100% wool distressed 3 button sport jacket unconstructed ($475.00). Together with all cotton white V- neck sweater ($155.00) and printed cotton shirt by Haupt ($150.00)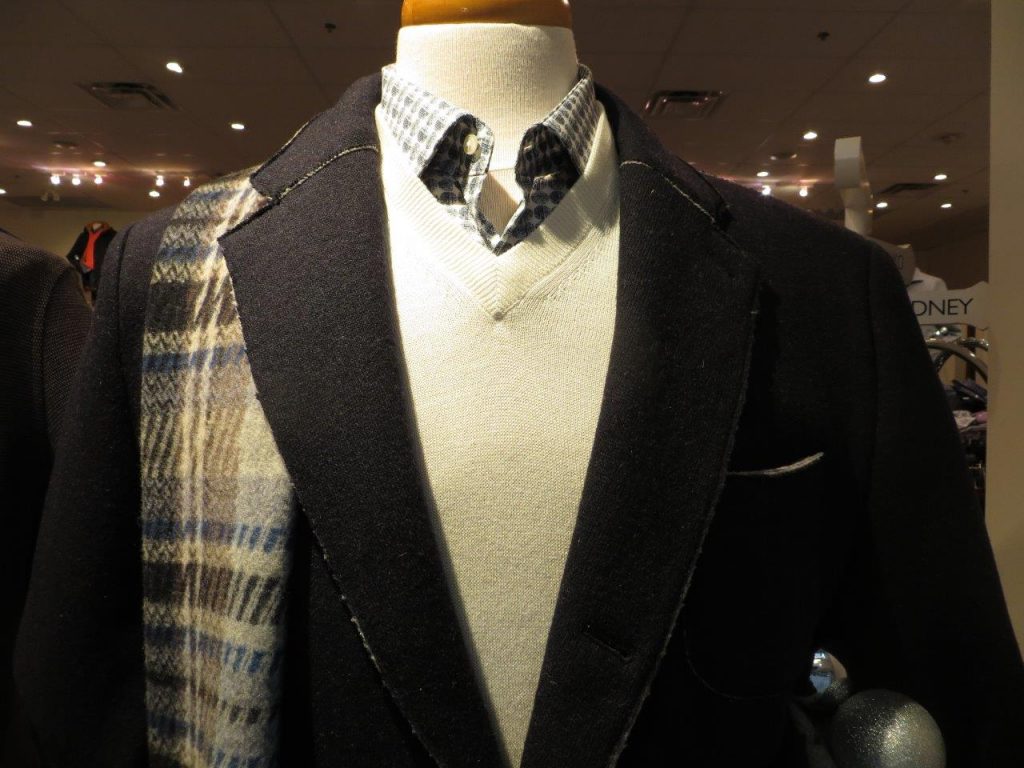 From Valentino Marini 100% extra fine merino wool sweater ($195.00) Eterna Two ply cotton check shirt easy care ($195.00). Wool blend pant in eggplant colour from Riviera ($185.00). Silk Tie by Dion ($115.00) Shoe and Belt matching by Hamlet ($355.00)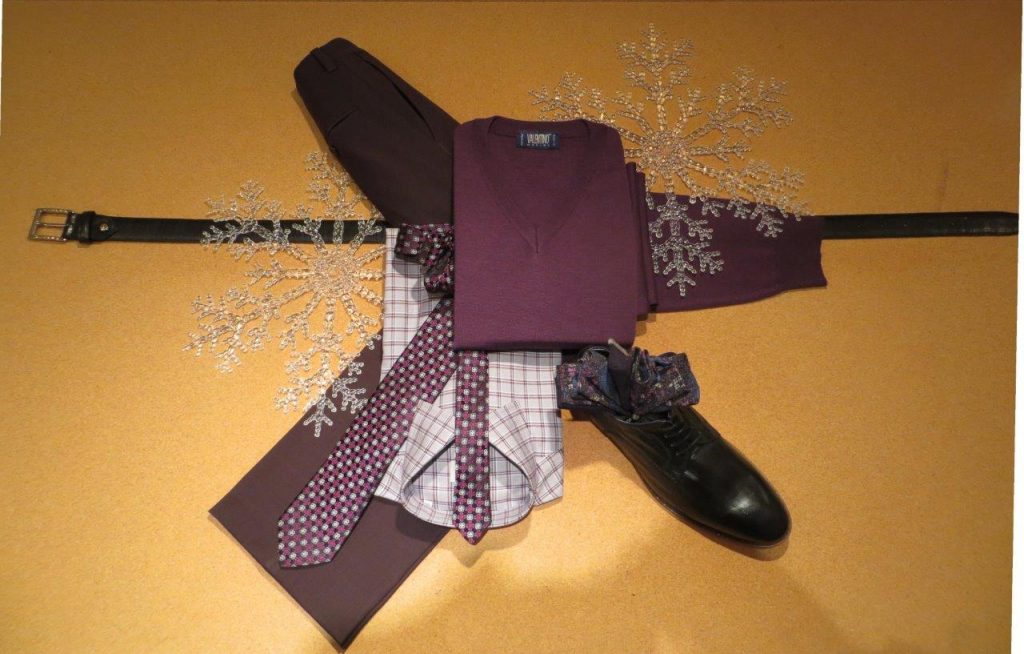 Robert Barakett 1/4 zip cotton knit ($150.00) together an easy care cotton shirt in neat print pattern by Venti ($150.00). A wool blend pant in dark green colour by Riviera ($185.00) accessorized with shoes by Lloyd in Gore-Tex leather protected ($325.00). Matching belt from Lindemann ($115.00).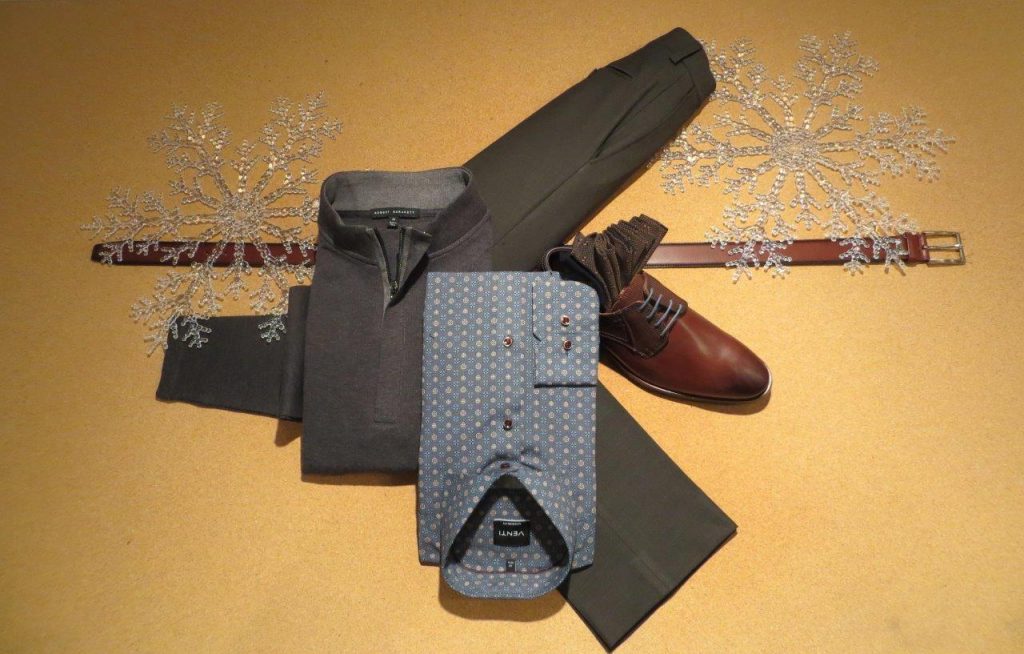 Left
Bugatti crew neck pure merino wool sweater ($250.00)
Cotton stretch black pant by Bugatti ($215.00)
All leather belt by Lindemann ($95.00)
Right
100% cotton casual top by Agave with two tone trim ($155.00)
Basic cotton T-shirt by Robert Barakett ($65.00)
Jeans by Hiltl ($245.00)
All leather belt accessory by Bugatti ($110.00)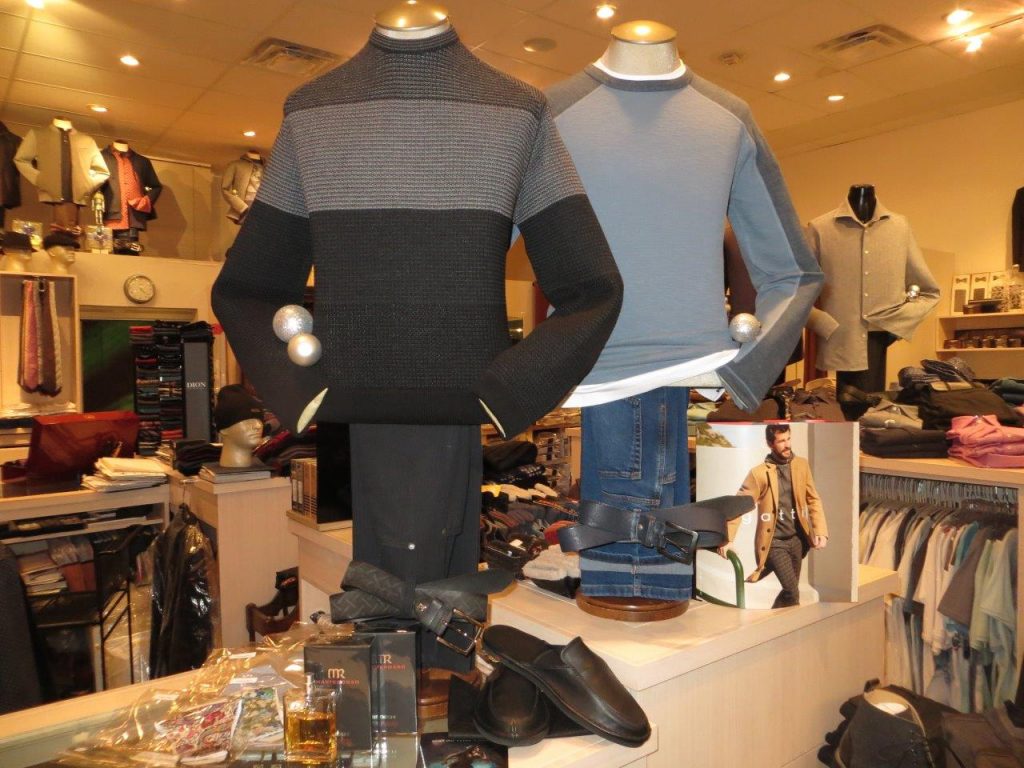 * Note all items listed are less 20% off the listed prices shown with prices inclusive of GST and alterations provided. Please contact us for more information or to purchase any of the items shown.