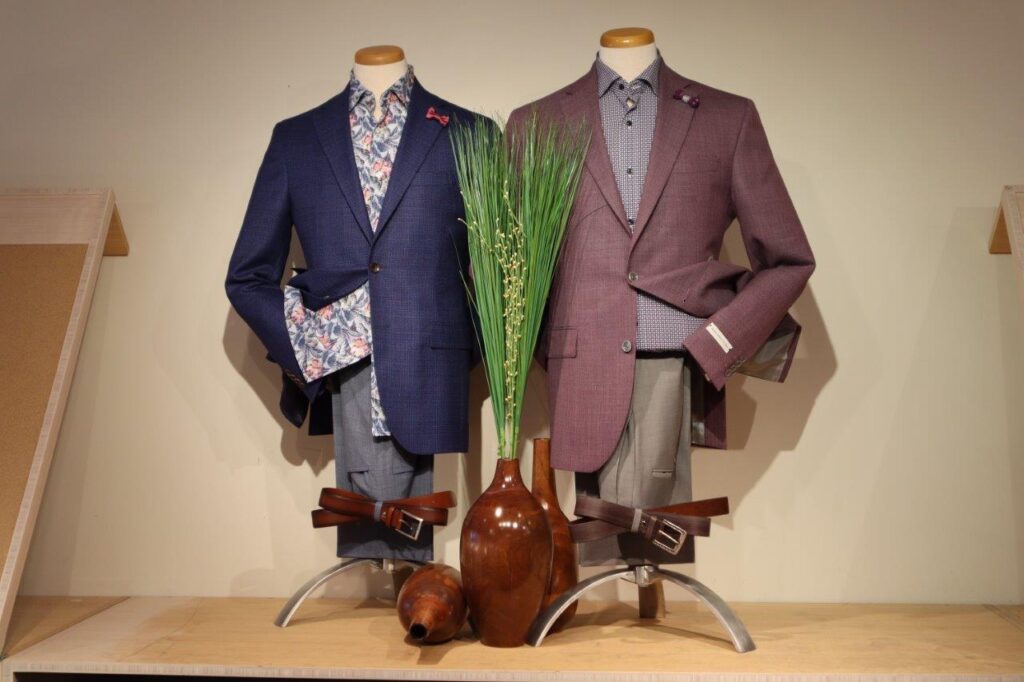 Spring Sport Jackets
Left: From Jack Victor, an Italian super 120's wool in a 1/2-lined soft construction vivid blue colour ($735.00). Together with a blue / grey wool blend pant by Riviera ($185.00) and a colourful short sleeve shirt in a floral pattern from Altemflower Italy ($185.00) . Accessorized a cognac leather belt by Lindenmann ($115.00) and lapel bow ($40.00).
Right: Also from Jack Victor of Canada is this mauve color blazer jacket, fully lined ($625.00). Coordinated with a light grey dress pant from Riviera ($195.00), furnished with a long sleeve cotton shirt in fine dot pattern by Mirto ($215.00). Including belt and lapel bow to finish off the outfit.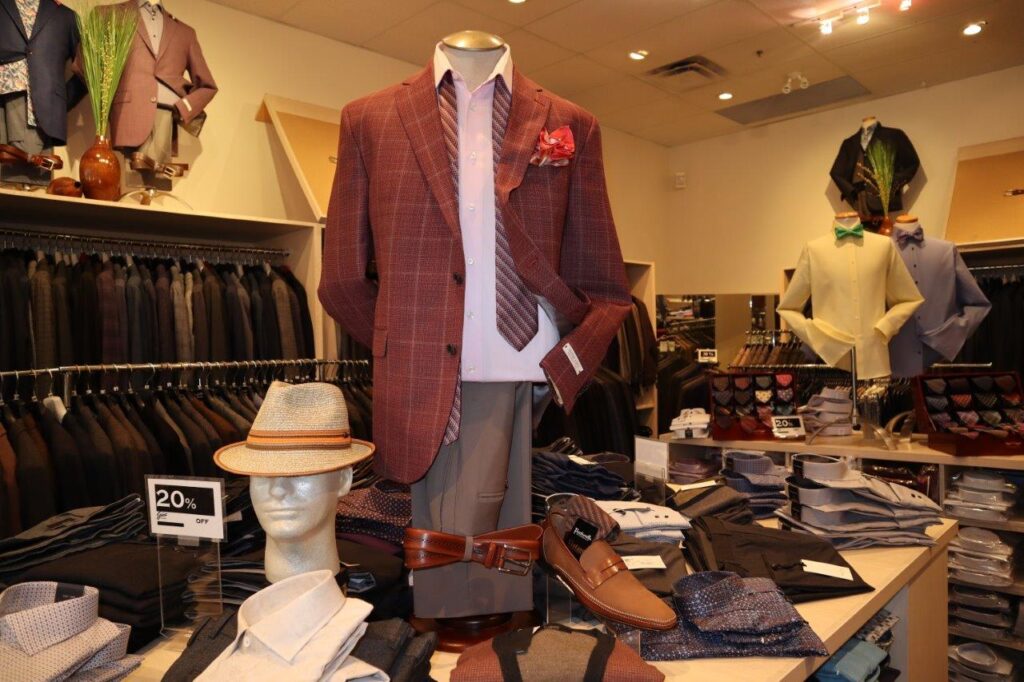 Continued Coordinated Looks
Jack Victor has a great selection of sport jackets this season working with this coral colour window pane fully lined 100% wool super 120's quality ($635.00). Added pants in a taupe shade by Riviera ($195.00). Furnished with a soft pink cotton shirt by Van Laack ($195.00). Accessorized with leather belt from Lloyd ($120.00), shoes by Mezlan ($395.00) and optional silk tie from Dion ($115.00) and pocket square and hat to complete this summer look.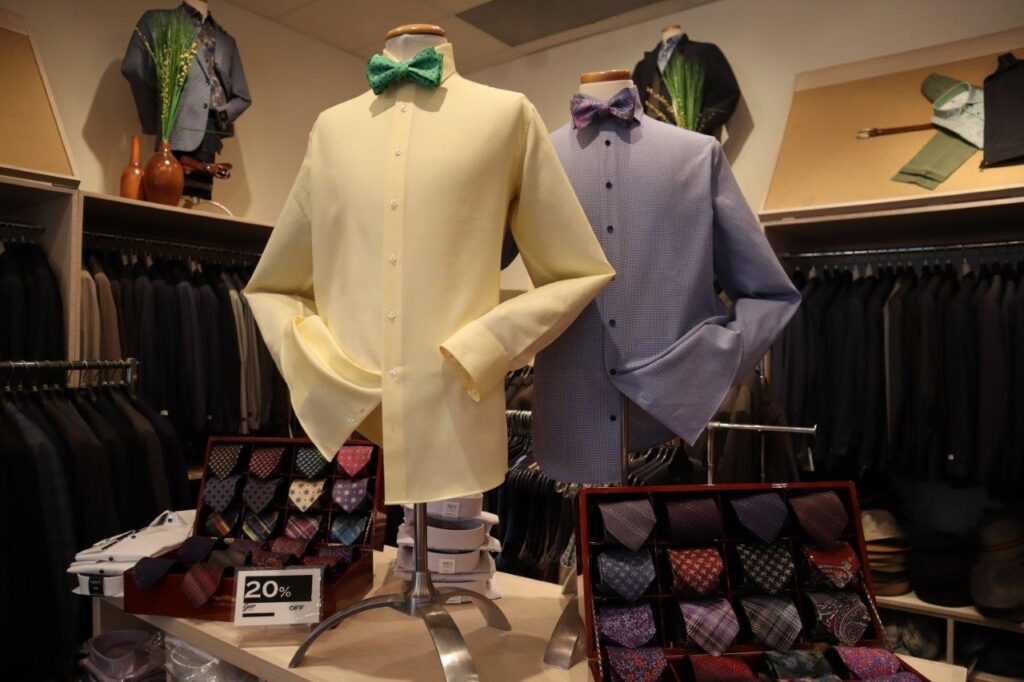 Super Selection of Colour in Shirts
Left: from Eterna, an all cotton yellow solid shirt in easy care fabric ($165.00), bow tie in pure silk emerald green from Dion ($110.00).
Right: also from Eterna is this blue woven end on end all cotton easy care shirt ($165.00), matching up with a silk paisley bow tie in blue / fuchsia colouring from Dion ($110.00).
See Other Looks Available Now, Just In Time For Father's Day!