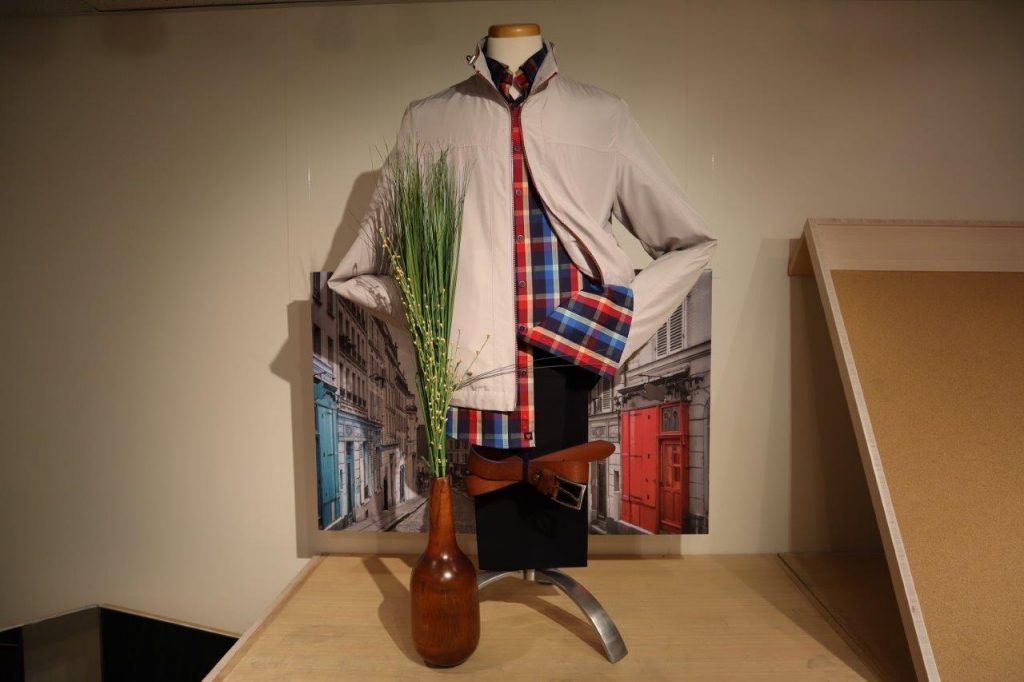 From Bugatti this outerwear windbreaker jacket in nylon shell, wind resistant & water repellent ($285.00) together with a bold colourful check cotton shirt from Haupt ($165.00). Cotton pant with wrinkle resistance from Hiltl ($240.00) and cognac leather belt by Lindenmann ($95.00).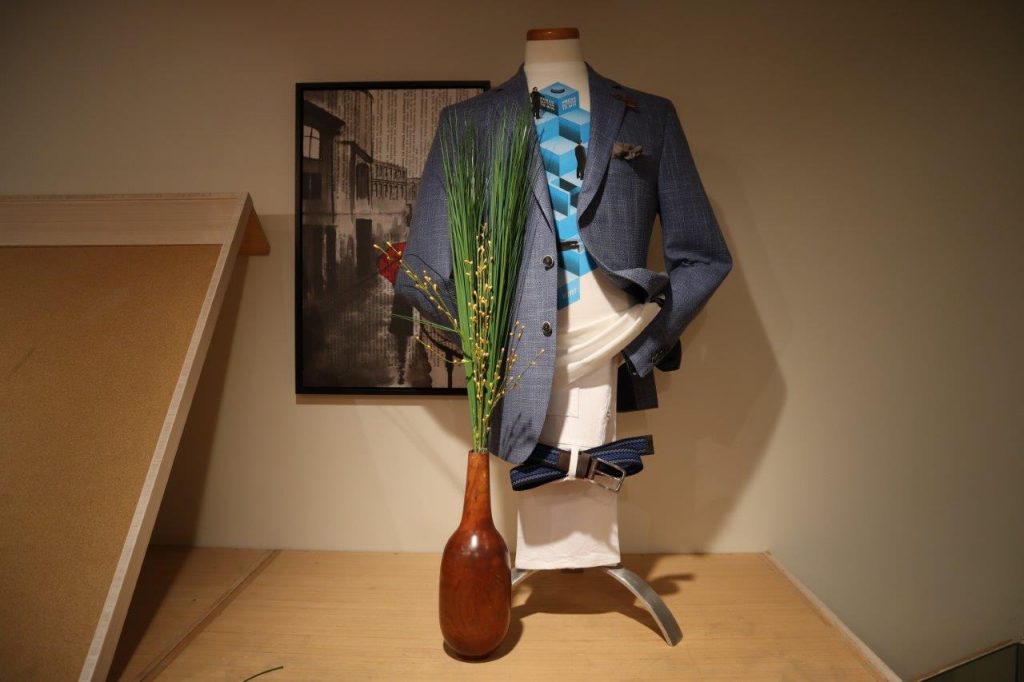 For the upcoming warm season a sport jacket from Baldessarini in a sharp blue woven fabric of wool / cotton / linen blend ($785.00). Coordinated with white cotton chino five pocket stretch pants by Agave ($215.00), T-Shirt top in organic cotton by Dirty Velvet ($75.00) & stretch belt from Bugatti ($105.00).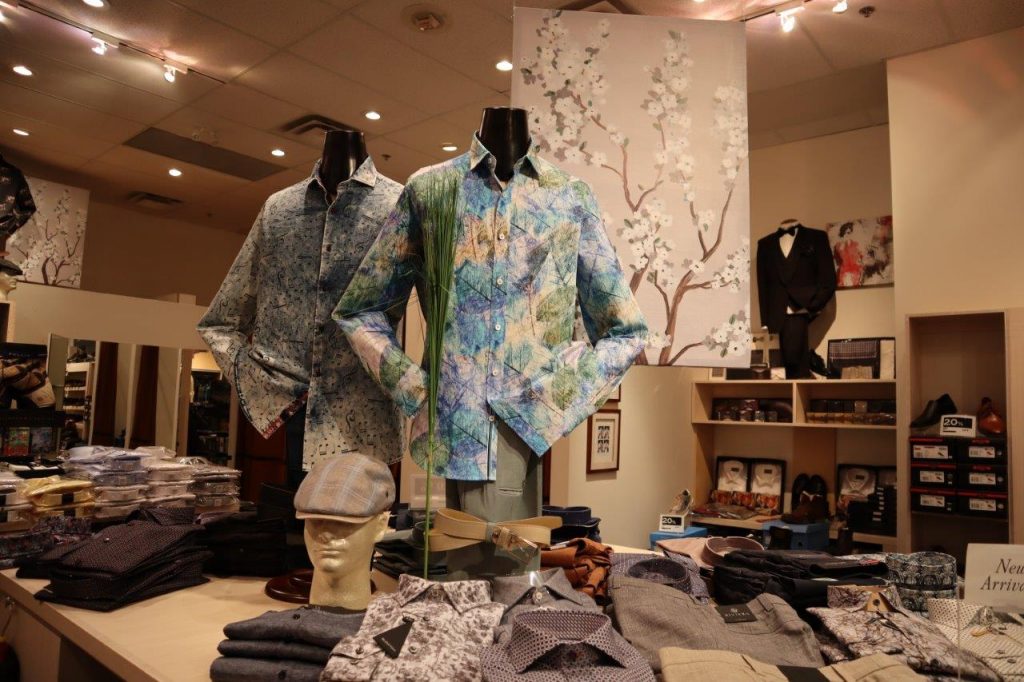 Our extensive lineup of casual shirts. Left: a printed denim shirt from 7 Downie Street in a music note design all cotton ($165.00). Right: a soft pastel like geometric print shirt in 100% cotton by Bugatchi ($185.00). Together with a pant in celery green colour by Riviera ($185.00) & belt to coordinate from Bugatti ($110.00).